Support For Individuals & Couples
Fully qualified relationship counsellor working with Relate Berkshire.
I am a fully qualified relationship counsellor (Hull University) working in Relate Berkshire. I have over 13 years experience working with couples and individuals. I have received specialist training in:
• ​Aspergers in couple relationships
• Mental Health
• Adult survivors of sexual Abuse
• Couples and Affairs
• Brief solution Focus Therapy
• Safeguarding vulnerable adults and children
• Domestic Abuse
• Sexual issues
• Family Issues
• Macmillan specialist training to support clients with a diagnosis
• Telephone/webcam counselling
I am able to offer flexible appointments from my home in Crowthorne Berkshire which offers confidentiality and a comfortable safe space.
I adhere to the code of practice and ethical guidelines as recommended by BACP.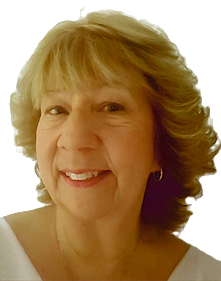 My aim is to make myself as easy to talk to as possible. Communication is key in relationships as it is in Counselling.
I can work in many different ways and aim to offer a flexible approach bespoke to my clients needs. It is not about me being the expert, but a collaborative approach to ensure you achieve the best possible results from our sessions together.
There are many reasons why unhelpful patterns in relationships are repeated, when we understand why we make certain choices we open the door to change. Frequently it is helpful to explore how we have been influenced by either our childhood, or previous adult relationships. Communication is a vital part of any relationship and is often influenced by what we have seen or heard and interestingly sometimes by what we have not witnessed. When we feel heard and understood we are able to connect with our partner in a more intimate way which makes us feel valued and appreciated. My approach is non judgemental empathic and exploratory.
My experience with Relate has enabled me to see the positive impact relationship counselling can bring a diverse range of issues.
All relationships have ups and downs but when communication breaks down you can feel lonely and isolated. If you are struggling to express your feelings without arguing, often ending a relationship can appear to be the only solution. Exploring the underlying reasons why things are not working can give new perspective. Frequently the most important things are the feelings which have not been shared rather than the circular arguments which are visited frequently in the relationship.
1. Communication     2. Trust     3. Respect     4. Appreciation     5. Equality
"The most important thing in communication is hearing what isn't said." Peter Drucker
Anyone considering counselling may like to read feedback received from clients who have worked with me to achieve change in their relationship.
"Jane helped me immensely while going through a significant period of change and doubt in my life. She enabled me to understand myself much better than I did previously which in turn helped me to determine the best decisions to take and to be happy and comfortable with that. Very easy to talk to. I cannot recommend her highly enough."
"I had no idea what to expect and had never considered counselling but my life was unhappy and I needed to understand why I made choices which were so familiar but very unhelpful. It was hard at times but I never felt judged and can now make choices which help me move forward ."
"My partner ended our relationship and my self esteem plummeted to a very low level. I was afraid of the future and lost my identity. I worked with Jane for several months and felt the sessions were very positive, I was able to see that I too had been unhappy for a long time,and deserved to find a relationship which made me truly happy."
Situated a short drive from M4 J10 or M3 J3/4 there is plenty of free parking available.
​I also offer Counselling by video or phone if this is more convenient to you.
​Sessions last for one hour, are flexible in frequency and are available during day times and evenings.